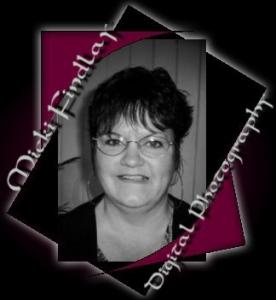 Monday, November 7, 2011
Micki Findlay, Vancouver Island photographer
Profile of an Artist

Micki Findlay is an award-winning, freestyle 'photo-artist' who has a passion for the arts which include the theater, music and computer graphics. She was to discover, later on in life, that she possessed a love for photography after receiving a digital
camera from her husband as a gift.

With a keen eye for artistic detail, and putting her graphic art skills to work, she lovingly pours hours into her craft to perfect it, while bringing a contemporary, unique, artsy feel to her images. She has a knack for bringing her images 'to life' with her post-processing techniques and use of vibrant colours....